Poetry Postcards + Publication
The Thunder Moon came full and it's not many days till my birthday.
In honor of the day, I've been working for the past weeks on sending out 46 postcards of original poetry.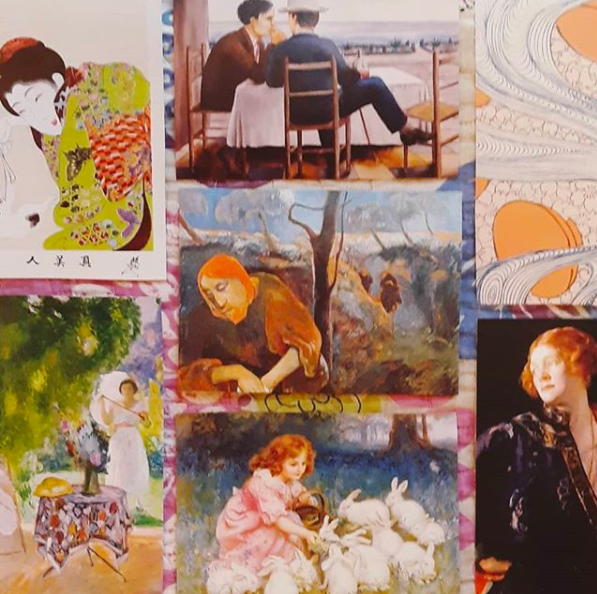 Little hellos from my desk on the sunporch went out today to California, Nova Scotia, Pennsylvania, Texas, Oman, and North Portland!
In other poetry news, Better Than Starbucks published a few of my haiku. I am thrilled to be a part of the same issue that features poetry + an interview with A.M. Juster!
The three poems published are a part of a larger series about Julian of Norwich. I began working on these poems in Spring 2019 as a part of a class with Holly Cornfield Carr about the poetry of place. Julian's cell–what a place! Then I took them to our Summer writing retreat. And now a few are being published during my birthday month! Pure gift.