(Art) Journaling :: Project Based Homeschooling
I was trying to trace the line back to the resources that brought me to today, the people + practices that have caught my eye + made me want to learn more.  This journey toward art really caught fire–like so many good things in our homeschooling have–with Lori from Project Based Homeschooling.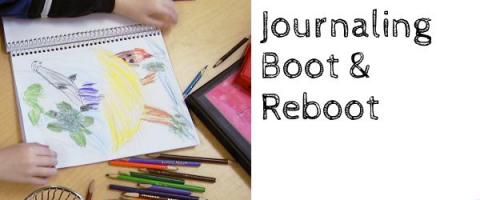 This class is a wonder!
If you want to start a daily writing practice
if you want to draw every day
if you want to plan a course of study or track the progress of a project as it unfolds
if you are interested in how to form habits
if you want your kids to see you trying new things
This simple, week-long class can help you make substantial changes.  And for us here, as I started to get a handle on this foundational habit, the effects radiated out.  The energy a good journaling habit produces is exponential!  The PBH Master Class is also enrolling right now for a July 6th start.  Another great investment in yourself and your homeschool!