women together :: the visitation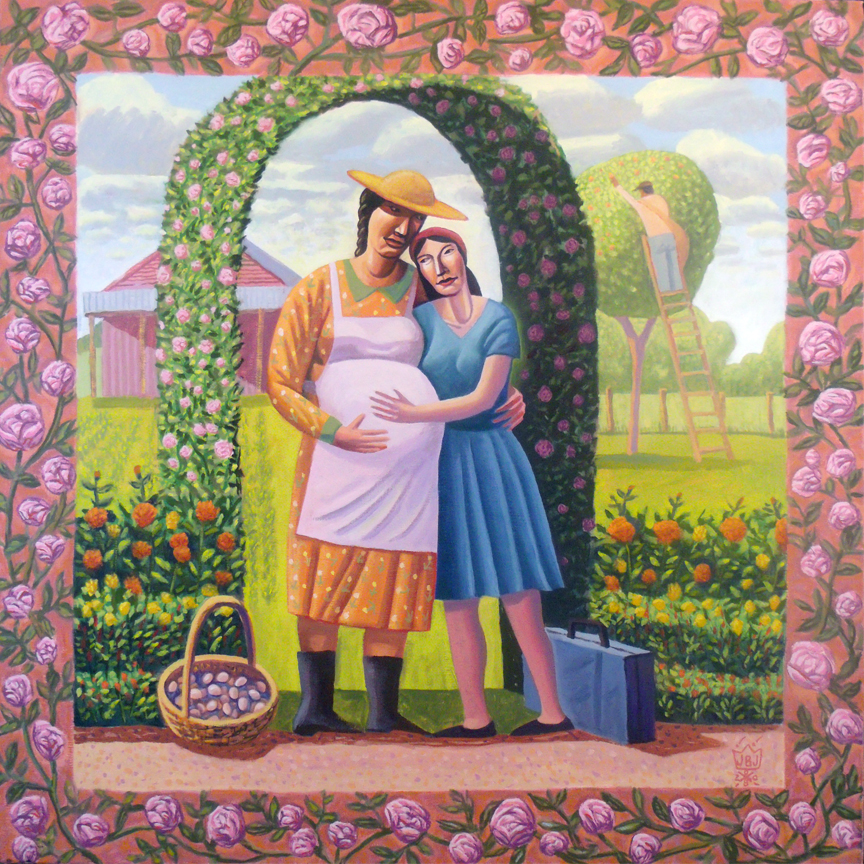 when Elizabeth heard the salutation of Mary, the babe leaped in her womb and Elizabeth was filled with the Holy Ghost
::
blessed art thou among women and blessed is the fruit of thy womb
::
my soul doth magnify the Lord, and my spirit hath rejoiced in God my Savior
::
such a sweet feast day! it dawned bright here. the children and i were up and out early doing errands around town: bank, library, post office, grocery. AP was home dismantling and reconfiguring our deck. it will serve us better this season i think. the children are planning s'mores around the fire to crown this festal day! we'll see!