Some Sort of Ramshackle Nest: Remembering Steve Kowit (1938-2015)
I found out yesterday that my beloved poetry teacher, Steve Kowit, died earlier this month.  And so I spent the afternoon reading poems and crying, even stumbled upon videos of Steve reading his work.  What strikes me about the body of work he leaves behind, is how rooted so much of it is in the landscape of San Diego County–the clear, dry place that informs so much of my interior space.
Steve Kowit taught me to keep a writer's notebook, introduced me to mindfulness meditation and zen, to the poems of Mary Oliver and Sharon Olds.  In place of Eugen Herrigel's Zen and the Art of Archery, he used class time to teach us how to juggle tennis balls.  He was generous, expansive, and crotchety!  If you're looking for a "portable poetry workshop" you'll find none better than his book In the Palm of Your Hand.  (And if you're not looking for a portable poetry workshop, why the heck not?)  His anthology called The Maverick Poets is unparalleled; it just contains so many really good, essential poems.  Steve recommended making your own anthology: collecting those poems that move or astonish or turn on lights for you, and using them as the bedrock of your own creative work.
Over the years I've shared a few of his poems here:
All of these poems can be found in the collection called The Dumbbell Nebula.  And then there are the wonderful recordings that I discovered yesterday:
(The title of this post comes from this wonder of a poem.)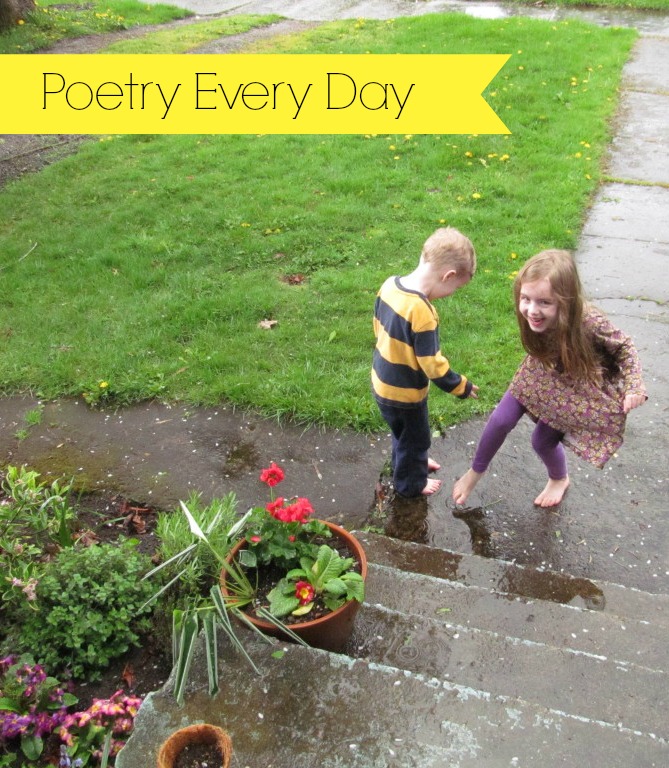 This was not the post I was meaning to write, the one about simple ways to establish the practice of welcoming poems every day.  But there will be time for that another day.  For now let these good words from "Notice" sustain you:
Take heed, you who read this,
& drop to your knees now & again
like the poet Christopher Smart,
& kiss the earth & be joyful,
& make much of your time,
& be kindly to everyone
You can find more poems at Poetry Friday hosted today by Robyn Hood Black.