The Homeschool MFA Notebook
This is where the magic happens! In this notebook I track three simple things: the week's reading, watching, and writing.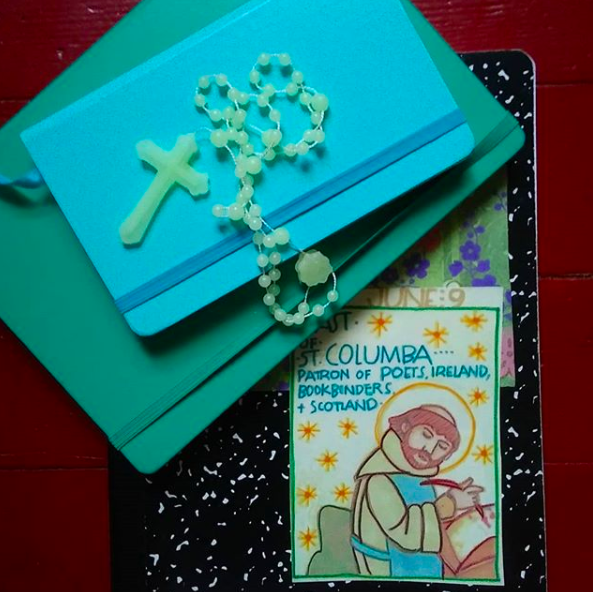 My composition book is where my daily writing happens. But the Homeschool MFA Notebook lives in the handsome green Leuchtturm from Modern Mrs. Darcy up there. But I'm almost finished with that one! And going to be getting one from Minimalism Art. In it I track what I've been reading that week, what movies I've seen or good writing podcasts I've listened to, and what the week's writing looks like.
It doesn't seem like much. But even this tiny ritual marks that I am serious about this work. I keep a running list of craft books I want to read. And a collection of Lost Lines–overheard pieces of conversation that seem like they are meant for a poem. When I submit poems to journals, I celebrate that bravery here. And when I hear back, I record that too.
But really the main work of the Homeschool MFA Notebook is just a place to check in, to affirm again the path that I'm on and the active ways I'm pursuing it.
How do you track your most important work?
To see all the posts in the series Listening to My Life :: Homeschooling an MFA in Poetry, click here.